Pentomino Drawing Competition

Individually or as a class make a drawing that consists of 60 empty squares.
Then try to fill them with a set of 12 pentominoes: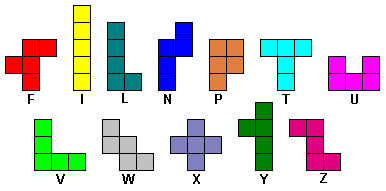 Send your entries to:
o.d.m@fulladsl.be


You can also send your drawing by post to: "Les Canards" p/a KSO Glorieux, Glorieuxlaan 30, 9600 Ronse, Belgium (Europe).

Our pentominozodiac will be awarded to the most original drawing.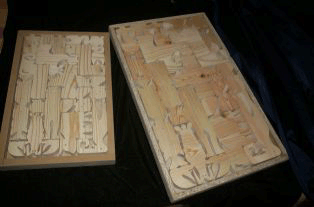 You can also win quite a few pentomino sets with which you can make a little beam.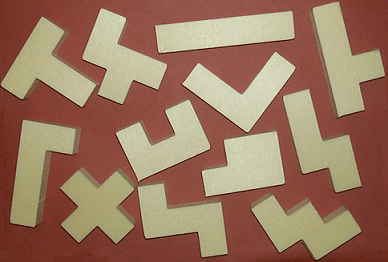 You will also be given an honourable mention on our site.

This will facilitate your search.
Open the file in Exel. This will enable you to use our pentominoes toolbar to turn and mirror the pentominoes.

You can get expert assistance from the program"FlatPoly2",which you can download from Aad van de Wetering's homepage.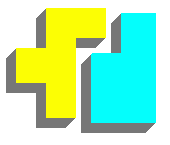 Peter Vanderhauwaert has made 2 pentomiono car models for us.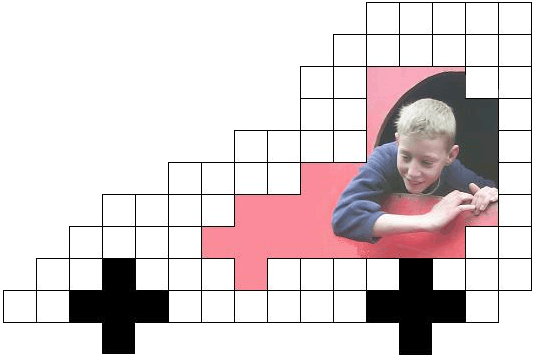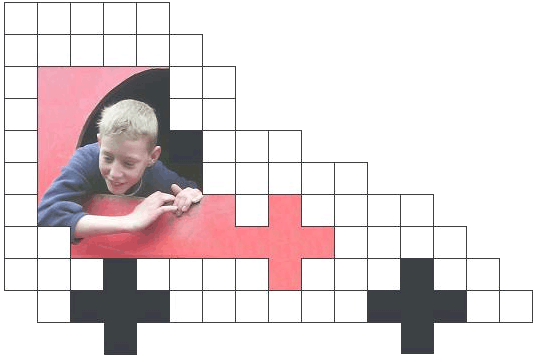 Many more drawings are available from our "Pentomino-Zoo"
The European Kangaroo Contest poster derived some of the inspiration from us.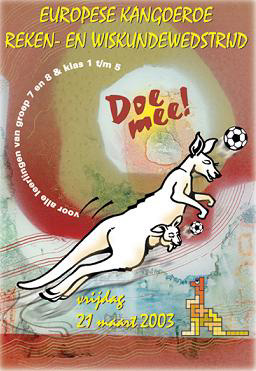 We made the kangaroo when the 4th year Woodwork won the class award.
We have put the same pento 6 times on each page so that you can use it to make copies on coloured paper. This way you'll get various pentominoes sets.