Pentominoset
The pentominoesset is constructed by using 'Filo-cad' 'Filo-cad' is a computorized cutting machine, using heat, produced by a wolfram wire (very hard steel). The drawing-engine of this machine can draw different forms in several sizes, which can be saved. The engine can be steered by hand in 8 directions and the speed of cutting. can be adapted to the materials used (generally polystyrene).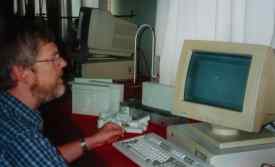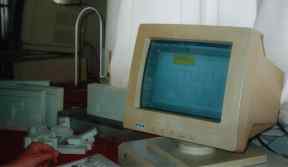 King of the pentominoes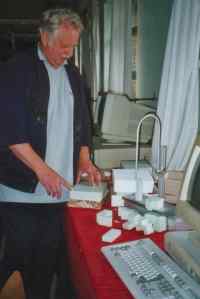 Willy Raes
Jens Spileers almost succeed in making a beam of 3x4x5 with our pentominoesset


2B managed to make the beam
Also in the Elimschool (Nederland) in the class of teacher Jelle they made the beam




Two plans to make the beam
http://www.tzingaro.com/artelectric/pentominoes07.html

Our set and Alissa (grade 8 - 10 years), the granddaughter of Philo
Philo sent us these photos to put on our site.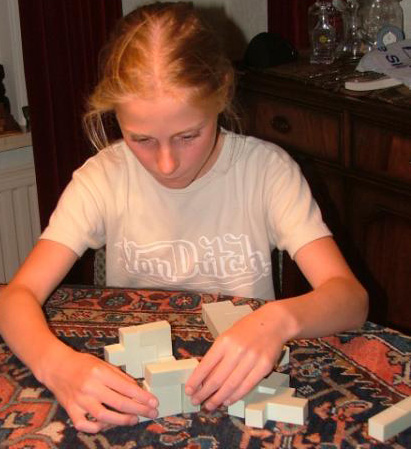 | | |
| --- | --- |
| | |
She made some structures and then she noted down .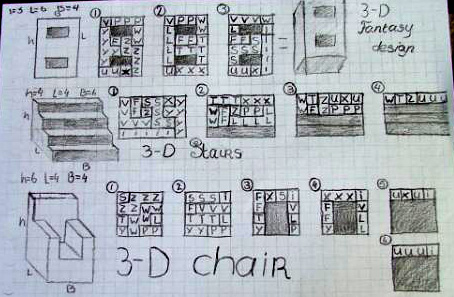 How well done! Thank you.

Donald Bell also makes pentominosets.
He mailed: "When I make sets of pentominos in my workshop, I start with a one inch square stick and saw it up into one inch, two inch, three inch lengths, ie cubes, double cubes, triple cubes etc. These are then glued together in different ways to make the 12 pieces.
Six of the pentominos only need a 2x1x1 block to be glued to a 3x1x1 block, like this:"



"This 'SPLITV'subset can still be used to make simple shapes - rectangles, arches and the letters T, O, U, L and S (each of these shapes can be made in several different ways)"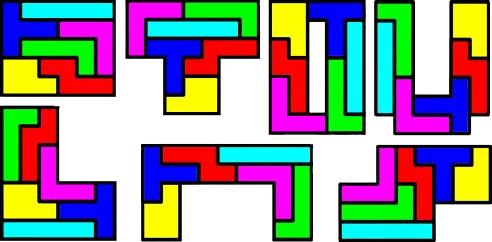 We could not resist using a set to make a little duck . With the other half we tried the second pentominos duck.



Donald mailed: "Unfortunately the 5x2x3 block cannot be made. The best shapes I can offer are the 'van' and the 'car'"